Article
How to prepare for a C2 Proficiency (CPE) exam?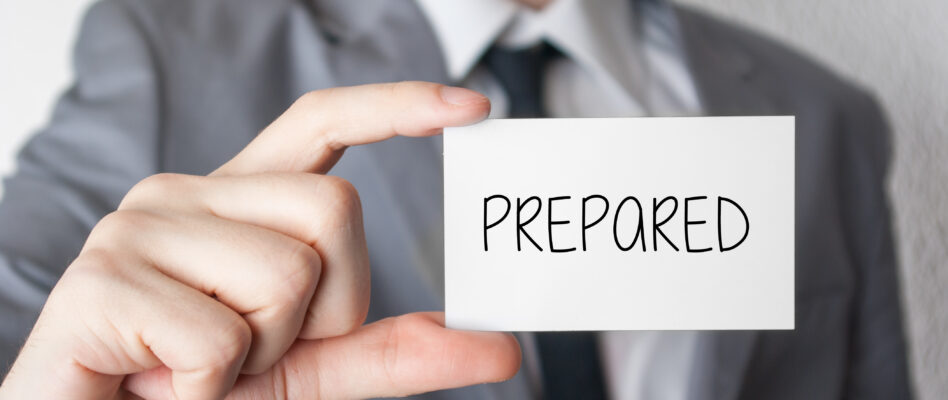 Article navigation:
The cost of a CPE exam is around €150 euros.
Passing the CPE exam is an investment for life, as it has an indefinite validity period.
CPE is a highest level exam and it corresponds to the C2 rating
CPE is an acronym for Certificate of Proficiency in English – a diploma issued after passing an exam organized by the Cambridge Assessment English. A certificate issued by the University of Cambridge ESOL Examinations is valid for life. CPE is the highest level exam and it corresponds to the C2 rating on the Council of Europe scale.
Passing a CPE exam certifies being proficient in English, which is on a level similar to a native speaker. A C2 Proficiency exam constitutes proof that the graduate is fluent enough to study or work in an English-speaking environment. Passing a CPE exam is an investment for life, as it doesn't have a specified validity period.
Why take a CPE exam?
C2 Proficient (CPE) is one of the most popular English tests at an advanced level in the world. The certificate is recognized by several thousand educational and professional institutions around the world.
It makes it possible to pass English courses at universities, participate in international scientific exchanges and other international projects, as well as to apply to certain foreign universities.
Having a CPE certificate is an asset when applying for a visa as well as scholarships and scientific grants. On top of that, after finishing adequate pedagogical courses, CPE allows teaching English at elementary schools, middle schools and high schools.
How to prepare for a CPE exam?
In our opinion, the key to success and the best learning method is going through as many practice exams as possible. When doing tests, it's a good idea to watch the time and make sure not to exceed the limits enforced during exams.
FCE, CAE, CPE
More than Practice Tests
Get your writing checked, track your progress online.
Sample papers, online practice tests & tips.
Knowledge of the structure
It is also a good idea to remember that a positive result of a CPE exam depends not only on successfully mastering the material, but also on in-depth knowledge of the structure of individual parts of the exam.
For example, in the Speaking test if you are not familiar with what is required in a short space of time, then you may not be able to demonstrate your true ability.
Use an advanced monolingual dictionary
This is especially valuable in preparing for the Use of English component of the Reading paper, but it can also be of considerable benefit for all papers.
Look at a word which has many entries (e.g. sense) – the dictionary will list useful multiple meanings with common short phrase examples in current use (there is no sense in, talk some sense into somebody, in some senses etc.).
There will be a large number of these and they will greatly expand your repertoire of collocations and fixed phrases.
Clear goals and systematics
Studying for CPE has to be systematic and without taking long breaks. We encourage you to set out specific, achievable weekly and monthly goals for yourself that will make it easier to monitor your progress.
TIP: If you are at C1 level, we recommend starting to prepare for a C2 Proficiency (CPE) test no later than half a year before the exam's date.
CPE Paper: Use of English
The biggest number of errors is made by students in the Use of English part. Therefore, it's important to especially pay attention to grammar, and particularly to word formation, tenses, passive voice, conditional sentences and compound verbs.
See below what each of Use of English parts focus on:
Part 2: Open cloze
The main focus is on awareness and control of grammar with some focus on vocabulary.
Part 3: Word formation
The main focus is on vocabulary, in particular, the use of affixation, internal changes and compounding in word-formation.

Part 4: Key word transformations
The focus is on grammar, vocabulary and collocation
Read widely and often.
If you read widely and often it enables you to acquire knowledge of aspects of English such as collocations, idioms, phrasal verbs and linkers, and get a feel for the syntax of written English.
A good thing to do here is to get equipped with good textbooks preparing for C2 Proficient (CPE).
CPE Paper: Reading
When it comes to reading, the best preparation technique is to simply solve as many reading comprehension exercises as possible.
Besides exam texts, we also recommend reading as many articles and books in English as possible.
fiction books such as modern
novels and short stories
non-fiction books, especially biographies
newspapers and magazines, including articles, written interviews, biographies, reports, reviews.
Practice different ways of reading
The Reading component tests reading in different ways. Sometimes you should read in detail and try to understand everything within a paragraph.
Sometimes you can just skim read an article or part of it – set yourself time limits to force yourself to speed read. When you do this you are trying to understand the main points, not the details.
CPE Paper: Listening
This tests your ability to listen for a wide variety of real-life purposes. Within that, you might be listening for the gist of a whole extract, for a particular detail or the speaker's opinion.
In most cases, the exam takers have no problems with the listening part.
Exposure to spoken English
The best preparation for the Listening paper is exposure to, and engagement with, a wide range of spoken English, including a range of voices, accents and styles of delivery.
In order to get thoroughly prepared for it, it is a good idea to listen to news broadcasts, documentaries and discussions.
As you listen to texts, concentrate on what the speakers say, and to listen for both stated and implied
attitudes and opinions, it is crucial in Parts 1, 3 and 4.
CPE Paper: Writing
For the writing part, first we need to remember the differences between particular text forms and what criteria they should meet. The output text types are article, essay, letter, report and review
Ask yourself questions
When you are producing a piece of writing, there are some questions that are useful to ask yourself. These will help you edit and revise your work as you write.
Have you selected the most appropriate information to cover the topic?
Have you communicated your ideas in an effective way for the intended audience?
Is your text coherent and logically developed?
Have you selected the most appropriate structures and language for the text and
the readership?
Prepare a set of words and expressions
Prepare a set of words and expressions that are useful in writing essays and develop universal model sentences that we'll be able to use later on the exam.
CPE Paper: Speaking
The speaking part requires getting thoroughly familiar with sentence structures, preparing useful phrases and expressions and, above all, practising.
Practice, practice, practice…
The short answer is that you need to take every opportunity to speak English.
Try to use English in a wide range of contexts – different topics, different people and different purposes for speaking.
The more you talk in English, the more confident and relaxed you will feel using this language in conversation.