Article
What's in Speaking Part 1? (Interview) | C1 Advanced (CAE)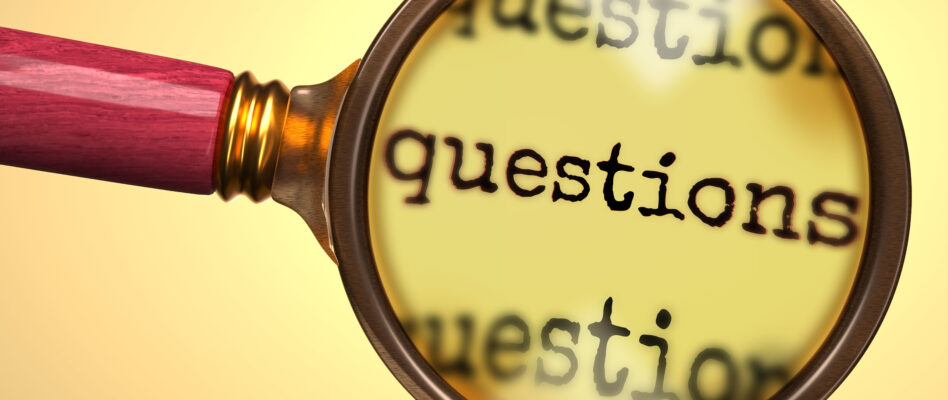 Article navigation:
Not sure yet what's in the Speaking Part 1 of the C1 Advanced exam? Are you looking for solutions to improve your speaking skills? Great!
In this article, you will find lots of useful tips, examples and advice to help you pass. This is a test sample of what the real Cambridge exam looks like.
C1 Advanced (CAE) Speaking Part 1: Format
Timing: 2 minutes
Task type and interaction:
A short conversation between the interlocutor and each candidate (spoken questions).

Focus: The focus is on general interactional and social language.

This section of the test evaluates your ability to employ social and interactional language. Part I provides you with the opportunity to demonstrate your skill at using general social and interactional language and talk about yourself and your interests, career plans etc. The interlocutor asks you and the other candidate for basic information about yourself and then expands the scope of the discussion by asking questions about leisure activities, travel, holiday experiences etc. You are not asked to actively speak with the other candidate at this section of the exam. This merely serves as a warm-up to the more involved parts of the speaking exam to follow in the latter sections.
Speaking Part 1 Video
(Sample Test)
CAE, FCE, CPE
Speaking Practice (On-line)
Find your speaking partner, practice and prepare for exams together.
Use our base of questions/topics to prepare for your speaking exam
C1 Advanced (CAE) Speaking Part 1: Example Topics
Below you will find test sample questions you may encounter on the C1 Advanced (CAE) exam.
Select one or more questions from any of the following categories, as appropriate.
Family and Friends
How important do you think family is? … (Why?)
How much time do you spend with your family and what do you enjoy doing with them?
What qualities does a close friend need to possess?
With whom would you discuss a difficult personal situation, a family member or a close friend? … (Why?)
Art
What would you say your relationship with the arts is?
Which kind of art are you most interested in?  (Why?)
When was the last time you visited a museum, gallery or exhibition? What were your impressions on this visit?
Who is your favourite artist? … (Why?)
Travel
Who do you prefer to travel with? .. (Why?)
Are you more fond of long or short distance travel?
What has been your most exciting travel experience thus far?
Name some things that you would never leave behind you when you travel.
Sports
Do you prefer team sports or individual sports?
What qualities do you need to possess in order to do well in a team sport?
What do you think about extreme sports?
What are the most popular sports in your country?
Celebrities
What are some of the advantages and disadvantages of being famous?
Who is your favourite celebrity? .. . (Why?)
What would you be willing to sacrifice in order to be famous?
Why do you think more and more young people nowadays long for fame and money?
Sport and leisure
How often do you get around to working out?
What are the pros and cons of doing physical activity?
Have you ever had an amazing sporting experience?
Are there any times that you would rather relax to unwind from the stress of your routine rather than be active?
What has been your greatest sporting achievement?
Success and failure
What would you consider to be your greatest achievement?
What is success? Define it.
Is money an essential part of success nowadays?
Can massive failures ever contribute towards a person's success?
Have you ever failed miserably at something?
Communication
How has the internet changed the way we communicate?
What negative effects has the internet had on our social lives?
Are you keen on talking on the phone? Why (not)?
When was the last time you sent a personal letter?
Which forms of communication will become obsolete?
Health
How important is our diet in living a healthy life?
Would you ever consider having cosmetic surgery?
Do you visit the doctor as often as you should?
Are people aware of the dangers of cigarettes and alcohol?
What is the best way of preventing or dealing with drug addiction?
Crime
Do you know anyone who has been a victim of crime?
Should any illegal substances such as cocaine be legalized?
What is the most serious crime one can commit?
What can we do to ensure that youngsters don't get involved in criminal behaviour?
What is the most common crime in your region?
CAE, FCE, CPE
Speaking Practice (On-line)
Find your speaking partner, practice and prepare for exams together.
Use our base of questions/topics to prepare for your speaking exam
C1 Advanced (CAE) Speaking Part 1: Tips
Respond promptly to the interlocutor with complete answers that are extemporaneous in nature. Avoid rehearsed speeches as they are easily spotted and may be inappropriate based on the context.
Learn to think on your feet and provide answers to questions quickly even if you have little practice with a particular subject matter.
Make use of a range of tenses, structures and rich vocabulary during this part of the exam. This will foster a positive impression and provide you with the confidence to perform at a high level during the other parts of the exam.
What is your level of English?
Take a short 5-minute test to find out your level of English and which certificate is right for you.