Article
What's in Speaking Part 3 (Collaborative)? | CAE Speaking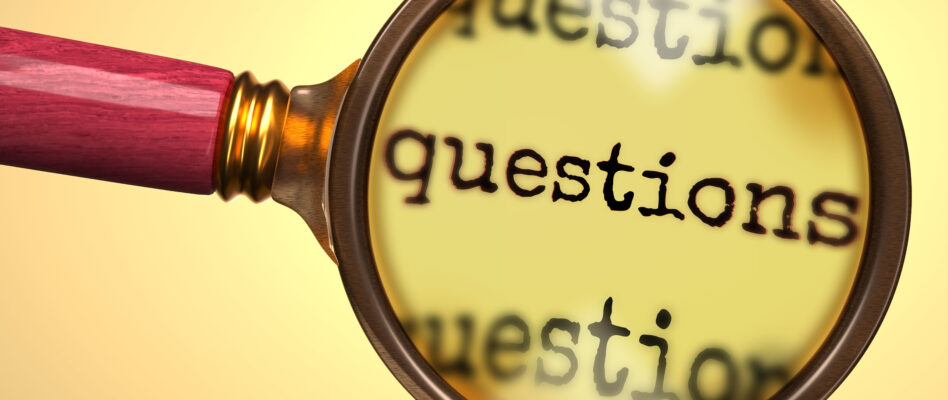 Article navigation:
In this article, you will find lots of useful tips, examples and advice to help you pass CAE speaking part 3 of the C1 Advanced exam. This is a test sample of what the real Cambridge exam looks like.
C1 Advanced (CAE): Speaking Part 3 – Format
Timing: 4 minutes 
Task type and interaction:
Cae speaking part 3 is a two-way conversation between the candidates. The candidates are given spoken instructions with written stimuli, which are used in a discussion and a decision-making task. The conversation is divided into a discussion phase (2 minutes) and a decision phase (1 minute). Candidates are given approximately 15 seconds to initially read the task before starting to speak.
Focus:
The focus is on sustaining an interaction, exchanging ideas, expressing and justifying opinions, agreeing and/or disagreeing, suggesting, speculating, evaluating, reaching a decision through negotiation, etc.
Description: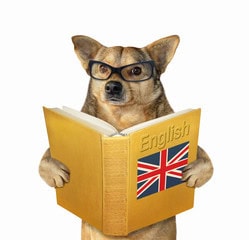 Cae speaking part 3 evaluates your ability to engage in a discussion and develop a negotiated decision. You will be provided with oral instructions and written prompts to form the foundation for the two tasks. You are required to discuss some or even all of the prompts related to a question, expressing and justifying opinions as well as speculating. Then, you will be asked another question which you will be asked to engage your fellow candidate in working towards a decision through negotiation.
The first task will be introduced with the words: " Here are some .. . and a question about them". The document with the written prompts and the central question will then be placed in front of you and the other candidate. You will be given 15 seconds to read the question and the prompts, which will be made explicit with the words: "You now have some time to look at the task."
Following this component, you are then provided with another task whereby you must make a decision. You will be prompted with the following words: " Now you have a minute to decide … " . The choice will be related to the prompts you have been discussing.
 Speaking Part 3 Video
(Sample Test)
CAE, FCE, CPE
Speaking Practice (On-line)
Find your speaking partner, practice and prepare for exams together.
Use our base of questions/topics to prepare for your speaking exam
(CAE) C1 Advanced: Speaking Part 3 – Example Topics
Below you will find test sample questions you may encounter on the C1 Advanced (CAE) exam.
Interlocutor: Now, I'd like you to talk about something together for about two minutes. (3 minutes for groups of three) minutes. (3 minutes for groups of three).
Then, you need to talk to each other about the topic.
What might people have to consider when deciding on a career path?
get a university education
work as a volunteer to help people who are suffering
learn a trade through an apprenticeship
work abroad to get new experiences
start their own business
What might companies have to consider when marketing and selling their products to consumers?
using the internet e.g. social media or email marketing
sponsorship of major events or charities
attending sales conferences or exhibitions
television or radio adverts
television or radio adverts
What options might one consider when looking to increase his or her income?
get a second job or start your own business
work extra hours and ask for a raise in salary
sell things you do not need, to get some money
cut unnecessary expenses
invest in assets that produce income
What might people have to consider when choosing one of the holiday options provided?
relaxing holidays e.g. lying on the beach
theme parks like Disneyworld
adventure holidays e.g. climbing
combine holidays and work e.g. in a summer camp
holidays with educational or cultural activities
Which are the best new technological devices available to consumers?
smartphones with internet access
computers e.g tablets, laptops or desktops
e-books; being able to store and read books in a portable device
smart TVs with internet access
satellite navigators for cars
How have these fields benefited from advances in technology?
the music industry
the Media e.g. broadcast or print media
transportation
medicine
sports
Which are some of the benefits and drawbacks of each profession?
lawyer
teacher
doctor
pilot
musician
What might the local council have to consider when deciding which facility is needed most?
library
social care centre
car park
playground
sports centre
Which, in your opinion, is the best way to do your shopping?
shop online; use the internet and pay by credit card
shopping malls; big shopping centres with many shops
high-street shops in the city centre
second-hand shops where used items are sold at low prices
flea markets or bazaars, where items are sold at low prices
How can these methods reduce pollution levels in big cities?
use solar power for heating instead of fossil fuel
bicycle rentals
electric cars
mass transit systems like underground or tram
charge a special toll for car access to cities
Need more topics for CAE speaking part 3?
FCE, CAE, CPE
More than Practice Tests
Get your writing checked, track your progress online.
Sample papers, online practice tests & tips.
(CAE) C1 Advanced: Speaking Part 3 – Tips
Below you will find some useful tips that will make it easier for you to pass the CAE speaking part 3:
Employ conversation fillers like "Well" or " Let me see" to give yourself some more time to gather your thoughts. Of course, refrain from overusing these expressions as it will limit your range of language. Adopt a strategy of engaging your fellow candidate in the talk, though avoid relying on him or her too much.
Maintain a notebook of phrases that facilitate your ability to interject your thoughts politely or manners of soliciting a response from the other candidate. Develop a range of expressions to seem natural and to avoid repetition.
Avoid the tendency to rush through the prompts in the discussion. It is more effective to deal with several of them in depth rather than trying to explore all of them superficially.
Focus on formulating your own original thoughts on the visual stimuli provided. Merely agreeing or echoing what your fellow candidate says will not facilitate your ability to demonstrate your command of the language.
Simulate the exam environment with a friend or colleague to practise expressing your opinion, interjecting your thoughts and soliciting a response from another person. This will enable you to become more comfortable with the exam format.
View the tips for all speaking parts of the C1 exam.
What is your level of English?
Take a short 5-minute test to find out your level of English and which certificate is right for you.