Article
Which English exam should I take?
Article navigation: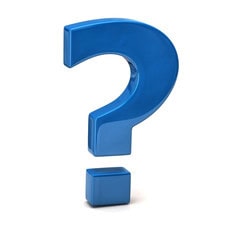 An English language certificate might constitute a neat way to document our skills and the time spent learning. It is quite a challenge, however, to choose an exam out of the rich offer that will meet our expectations. Completely different certificate should be considered by someone planning to study abroad and someone who wishes to have a career in an international corporation.
Having a document that certifies our knowledge of English can make plenty of things easier for us:
going abroad – an internationally recognized certificate can make it easier to apply for a visa, citizenship or a job
studying – a B2 level certificate or higher usually exempts us from the obligatory language courses, during a recruitment process for studying aboard in many cases exempt from the English entrance exam,
career – employers usually see having a language certificate as a sign that we are ambitious and hardworking, since preparing for an exam is additional effort after all, having a "piece of paper" may also help us avoid a job interview in English,
 getting a boost – after a few years of learning a language, there comes a moment when we stop seeing progress, and we feel like we're no longer moving forward. A challenge like a certification exam helps overcome this impasse and gives our learning some direction,
confidence – succeeding improves our self-esteem and builds our faith in our own abilities. And what else is an exam passed with a satisfying result?
FCE, CAE, CPE
More than Practice Tests
Get your writing checked, track your progress online.
Sample papers, online practice tests & tips.
English certificates: Types
Due to the fact that English forms the basis of international communication, there are over a dozen certificates available on the market. They have different levels of recognition, but most of them are accepted all around the world. Among the most crucial examination centres are:
University of Cambridge
an English university that develops test questions for such exams as FCE, CAE and CPE. These are very well recognized, especially in Europe. They help emigrate and start studying in the UK.
https://www.cambridgeenglish.org/
English Testing System
IELTS is the most famous certificate in the world. At least 1.5 million people take each edition of the exam from all over the world. It's a test that verifies the general knowledge of the language, which makes it a universal choice.
London Chamber of Commerce and Industry
this facility mostly develops exams in business English. It's a perfect choice for people who need a certificate for work.
https://www.londonchamber.co.uk/
FCE, CAE, CPE
Practice, Write & Improve
Get your writing checked, track your progress online.
Sample papers, online practice tests & tips.
IELTS – International English Language Testing System.
It's an exam that tests the general knowledge of English that is required to take a job, enrol at a university or start a life in a new country. The exam is based around verifying 4 skills: listening, writing, reading comprehension and speaking. The certificate can be earned in two variations: Academic and General Training.
The exam evaluates overall skills, and the number of points is then translated to the language proficiency level on a scale of A1 to C2. Nearly all universities in English-speaking countries recognize this certificate, it is also required when trying to emigrate to Australia, New Zealand or Canada. Passing the exam on the B1-B2 level makes it easier to get UK citizenship.
This certificate is recognized in many countries and often gives qualifications to be an English teacher in kindergartens and schools, as well as a foreign tour guide, and universities will exempt us from our foreign language exam when we're getting our doctorate.
The certificate itself is valid for two years, and the exam can be taken practically every month.
---
FCE, CAE and CPE – Cambridge English certificates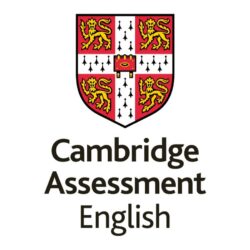 These exams evaluate the level of knowledge of English on three levels:
B2 First (FCE)  – the intermediate level
C1 Advanced English (CAE)

– the advanced level

C2 Proficiency in English (CPE)

– the proficient level.
The exams have identical structure and consist of 5 parts: reading, writing, listening, speaking and using linguistic structures. A massive advantage of Cambridge certificates is valid indefinitely. The exam sessions take place two to three times a year.
Similarly to IELTS, certificates issued by the University of Cambridge enjoy high recognition around the world. Foreign universities accept them, and the diploma can also be attached to visa or citizenship applications.
Cambridge certificate is valid indefinitely, and exam sessions take place 2-3 times a year
---
TOEFL – Test of English as a Foreign Language
It is an exam organized in the USA by the Educational Testing Service (ETS). For that reason, this certificate is best recognized in North America and constitutes the right choice if we're planning emigration or occasional visits to that part of the world. The exam is valid for two years.
The certificate evaluates general language skills. It is not divided into levels, all candidates take the same version, and the results depend on the number of points scored. The test can be taken in writing or on a computer. It mainly evaluates the writing, reading and writing. There is no oral part, however.
The certificate is best recognized in North America and the exam is valid for two years.
---
TELC English certificate
An English certificate can also be granted by TELC GmbH based in Frankfurt am Main. It is an organization that has developed a series of certificates for the English, German, French and Spanish language based on the Common European Framework of Reference (CEFR).
They are recognized everywhere in Europe.
---
Business English certificates
On top of tests that evaluate the general language skills, nearly every examination centre has also developed a specialized certificate that assesses the knowledge of English in a professional environment. A diploma of this kind mostly comes in handy in the professional career, and it's a good thing to have in the CV. Such certificates include:
EFB – organized by the above mentioned London Chamber of Commerce and Industry.
The certificate exam can be taken on 5 different difficulty levels; each of them consists of a
written and oral part. The certificate is valid for 5 years
TOLES – Test of Legal English Skills – it's a certificate from the University of Cambridge, targeted towards the legal sector. It evaluates the knowledge of specialized vocabulary,
BEC – Business English Certificate – a general certificate in business English, issued by the University of Cambridge. The diploma is valid indefinitely. The exam can be taken on 3 different levels,
TOEIC – it's a certificate organized by the American ETS. It is valid for 2 years. The exam has a single form for all candidates, and the result is determined by the number of points scored. The oral part is not obligatory.